Archive 1, Archive 2, Archive 3, Archive 4, Archive 5, Archive 6, Archive 7, Archive 8, Archive 9, Archive 10
Affiliation
Edit
could you please make tegami bachi wiki as your affiliate? thanks! --Sanbagarasu 04:33, April 14, 2014 (UTC)
http://onepiece.wikia.com/wiki/Special:Contributions/39.212.156.80
I know a VSTF blocked him, but it was only for two weeks. That's not accidental vandalism, that's wilful and malicious.

12th SupernovaAvast, ye bugger

19:08, April 20, 2014 (UTC)
Spoiler Thing
Edit
Well man.. you're kinda getting borderline offensive.. I may be at fault for not reading the rules and not knowing you can't write spoilers on a blog, but I bet you also missed the part where I wrote *SPOILER ALERT* right?? Even before this you've always taken to try and shun me but I followed along because to It was actually funny to me the fact that you tried to look so proffesional. At 5:00 AM there were already some blogs detailing the events for the chapter.. but you don't call that spoiler and reprimend those people because they did it after the english version of the chapter came out??? just because of that?? I alerted people with the *SPOILER ALERT* because I know there're some that like waiting till' the english version comes out but to me it's basically the same thing if it's english or japanese, only with a different language.. You can deduce everything from the images without needing to read it, and that's what I did.. It's the same chapter, same content, same story.. But i did wrong because It hadn't come out in english already??? Well that sounds dumb, doesn't it??? At the end of the day I know I'm sorry for breaking the rules.. but to say I did something wrong just because I detailed some events of the chapter basically 6 or 5 hours before it came out in english and people started doing blogs about it when it had already come out in japanese.......... I don't know.. seems stupid Naruichi96 (talk) 13:09, April 23, 2014 (UTC)
By the way
Edit
Any chance of a temp ban for this guy? User_talk:Zenith_sr_71 He's a wee bit argumentative.

12th SupernovaAvast, ye bugger

23:22, April 23, 2014 (UTC)
Hello DancePowderer,
I made an edit to the Big Helmet Pirates article, where I just added a picture of the crew itself, as well as some explanation on their attire and apperance. None of this (I believe) was out of line or incorrect. I was just wondering why this is, as the article has little information as well as zero pictures.
Donovanthedonoman (talk) 04:11, April 25, 2014 (UTC)
Somebody700
Edit
Um, I have some user who took a name like me, and it looks like he is trying to make it look like a sock. Here he is. http://onepiece.wikia.com/wiki/User:Somebody700
Nobody700 (talk) 20:45, April 27, 2014 (UTC)
About that, that sock was made by Nova, so he is now unable to edit or access the chat, as you clicked the IP block too. Nova asked me to tell you on skype, now it's up to you if you will unblock him or not, just letting you know really.  Staw-Hat Luffy  Talk  20:51, April 28, 2014 (UTC)
take your time when you're unblocking his IP, he's been threatening me with blackmail lately. Roranoa Drake II (talk) 21:03, April 28, 2014 (UTC)
My ban appeal
Edit
I have found that you blocked my account and IP address without any warning. Since you prevented me from creating a new account with a different name, I assume this an act of anti-Semitism. You are allowed to feel however you want towards my religious beliefs, but I would appreciate if you would not immediately ban me just because my username contains my religion.
If you are not an anti-Semite, and happened to find my username offensive, I would like to to know that was not my intention; I thought I could use my religion in a humorous and random way, and I made sure not to include anything that could provoke another Jew. That said, I would appreciate if you could tell me how my username could offend someone else. If given a fair reason, I would like to use a different account instead so I can contribute to the wiki. -That Everyday Jew
That'd be this one then? Special:Contributions/That_Everyday_Jew

12th SupernovaAvast, ye bugger

01:30, April 30, 2014 (UTC)
What about Wario with Link's head could spell out "anti-Semetism"?!
-That Everyday Jew
Re:Checking
Edit
Thanks for asking DP, sadly I haven't had the chance to take action or run the idea by my fellow admins yet since we've all been pretty busy with personal matters. -The Forgotten Beast (talk) 06:50, May 1, 2014 (UTC)
I hope so, and again thanks for the support DP. -The Forgotten Beast (talk) 07:25, May 1, 2014 (UTC)
Captain Dugong
Edit
Hello DP. I wanted to ask you about a few red links I've been noticing that lead to "Kung Fu Dugong (captain)". Is that an article you guys need or should I just change those links and have them lead to Kung Fu Dugong? If you need it that article made I'd be more than happy to make it. -The Forgotten Beast (talk) 16:07, May 3, 2014 (UTC)
Understood. -The Forgotten Beast (talk) 18:59, May 3, 2014 (UTC)
Reverting that Dumbass' Edits
Edit
What's the IP address again? I forgot which one. I'm on reverting Shay's edits, but I forgot which IP address is his.  Jademing  Talk   21:25, May 7, 2014 (UTC)
Never mind, Nova told me.  Jademing  Talk   21:30, May 7, 2014 (UTC)
If you are on, can you please come on chat?  Staw-Hat Luffy  Talk  15:42, May 8, 2014 (UTC)
Have you seen this yet?  Jademing  Talk   22:01, May 8, 2014 (UTC)
Never mind, Yata took care of it.  Jademing  Talk   22:07, May 8, 2014 (UTC)
Hey-o DeePee, while editing the other day, I noticed the pictures' template, caption, whatever the hell it's called, in articles are different. Like, the other day, they had the name of users who uploaded the picture, and now it's just a really ugly black border around the picture with the caption awkwardly located in it. What happened? And is it possible to change the pictures' looks, preferably to the way it was back then? Because really, they look ugly.  Jademing  Talk   20:24, May 10, 2014 (UTC)
It's the CSS. Every wiki has this now. Staff changed it. Staw's done or is doing a workaround and has told DP, but it's never going to look the same.

12th SupernovaAvast, ye bugger

21:17, May 10, 2014 (UTC)
I'm Phantombeast, sorry to interrupt anything, but I am hoping to see if it is possible to add, http://toriko-fan-fiction.wikia.com/wiki/Toriko_Fan_Fiction_Wiki on here as an affiliation. Guild-Ace (Mmmm check plz) 21:34, May 14, 2014 (UTC)
Block this user
Edit
This guy. Yeah... his one contribution kind of justifies the situation...Kamikaze839 21:04, May 17, 2014 (UTC)
Admin Discussion
Edit
I would have linked earlier, but I forgot, and it's pretty much resolved now anyway.
Forum:Inactive_Administrators_and_Bureaucrats#Discussion_3

12th SupernovaAvast, ye bugger

22:42, May 20, 2014 (UTC)
Forum Input
Edit
Hey man, just want to get your input on this forum before moving it to a vote.   Kuro      Ashi   01:12, May 26, 2014 (UTC)
If you go on any article, you can see there are videos on the side of the article, under the Recent Wiki Activity. Any way to remove them? It seems to be a Wikia feature (why must the staff continue to force annoying updates on us?). Anyway, thanks in advance.  Jademing  Talk   23:06, May 28, 2014 (UTC)
Just talked to the staff, yes, this is another forced "experiment" on us, and there's no way to opt out of it. They'll let me know if they'll add an option to remove the update or whatever, though, so hopefully, they can add the option soon.  Jademing  Talk   23:30, May 28, 2014 (UTC)
One_Piece_Encyclopedia:Guidebook/Page_Layouts
Finally got it to work. I have had to remove the Table of Contents bit, because it was listing all the headers in each hidden section, but there's not many sections anyway. I removed the Arc and Saga Layout sections because I couldn't find a template layout, but that'd be easy to fix.

12th SupernovaAvast, ye bugger

18:38, May 29, 2014 (UTC)
visual editor
Edit
Is it possible to disable the visual editor for the entire wiki? I noticed that it now adds unnecessary spaces to the qref template, so every time an anon or a new user edits, someone has to undo the spaces. Videogamep Talk 19:49, June 2, 2014 (UTC)
I'll contact staff and see if they can do anything about that and the new video section since that makes it harder to check new images. Videogamep Talk 23:21, June 2, 2014 (UTC)
Layeth the smack down
Edit
I mean, it's not like ALL music is bad...
http://onepiece.wikia.com/wiki/User_blog:Sanji-kun-kun-kun/kill_all_forms_of_music_right_now_pleas

12th SupernovaAvast, ye bugger

23:27, June 3, 2014 (UTC)
Shichibukai Trafalgar Law
Edit
Can you please allow my edits to the Trafalgar Law page to be made? I don't even know why it's being reverted by 12th Supernova. I already stated the facts on the Shichibukai talk page and no one's talked about it for more than 2 weeks. I have bumped it before and there has been no discussion. The Shichibukai page already has the correct information, but lo and behold, the Trafalgar Law page is not getting updated because of constant reverts. - Racht 00:34, June 5, 2014 (UTC)
I guess you're the person to message..?
Edit
I was told mods are allowed to ban from chat for "stupidity" and I got a warning and I was like "okay." and said I didn't need a second. Later, I was banned for no reason at all, I even messaged the person, and they aren't responding. I literally did nothing, and that was a false ban. What's the deal?!  STC  Talk Page  16:00, June 11, 2014 (UTC)
Nova never got back to me, and the reason was unclear, I believe that was a false ban.
Semi Lock
Edit
http://onepiece.wikia.com/wiki/Category:Male_Characters?action=history Can you semi lock this please?  Staw-Hat Luffy  Talk  04:24, June 13, 2014 (UTC)
Question
Edit
http://onepiece.wikia.com/wiki/Mini-Series?diff=prev&oldid=1163814
Is there any point keeping the graves in there? We don't actually see the people.

12th SupernovaAvast, ye bugger

12:05, June 22, 2014 (UTC)
The awc put them in, and I was having a wee edit war with ST over it.

12th SupernovaAvast, ye bugger

17:42, June 22, 2014 (UTC)
Template Info
Edit
Hello. I am an admin of the Pikmin Wiki, and we would like to have similar templates that you have. Specifically, the Before/After Timeskip Templates (we would like 3 tabs). Do you guys have any code strips to share for a fellow admin to obtain templates like these?
Captain JPMRocks7 (talk) 04:08, June 24, 2014 (UTC)
I can't believe I have to defend myself doing this...
Edit
http://onepiece.wikia.com/wiki/Talk:Pandaman?diff=prev&oldid=1164712
Would you agree that this is a stupid question and that me removing it from the talk page is the right decision?

12th SupernovaAvast, ye bugger

20:16, June 24, 2014 (UTC)}
http://onepiece.wikia.com/wiki/One_Piece_Encyclopedia:Guidebook/Talk_Pages_and_Forums?diff=1164772&oldid=1164765
Likewise, is this a fair thing to add?

12th SupernovaAvast, ye bugger

20:42, June 24, 2014 (UTC)
That is a better word. What about the Pandaman talk page bit?

12th SupernovaAvast, ye bugger

21:11, June 24, 2014 (UTC)
'Civilian' in the Affiliations/Occupations field of infobox
Edit
Please, take part in this discussion: Forum:'Civilian' in the Affiliations / Occupations field of infobox. Ruxax (talk) 04:07, June 25, 2014 (UTC)
There's this redirect as well. http://onepiece.wikia.com/wiki/User_blog:MikeGrieves/Clean_the_Metal_Venetian_Blinds_Regularly_With_These_Simple_Ways

12th SupernovaAvast, ye bugger

15:43, June 26, 2014 (UTC)
Blackbeard haki
Edit
http://imgur.com/oJ8gW9x I know it's not the best translation, but that's Teach measuring Luffy's strength and being surprised that he has a bounty of 100 mill. That is Kenbunshoku haki.

12th SupernovaAvast, ye bugger

15:21, June 27, 2014 (UTC)
That doesn't explain the word chi (synonmyous with energy, or in this case spirit) being used. He also mentioned that Luffy's spirit had got stronger in Impel Down.

12th SupernovaAvast, ye bugger

15:30, June 27, 2014 (UTC)
Would you like to add the age which a character had before the timeskip, if the character appeared only after the timeskip? Why don't you add the fact that Rebecca was 14, two years ago? Of course you wouldn't, and why? Rebecca was surely alive two years ago! But you don't, because she didn't appear before the timeskip!
In the same way, we shouldn't add the age after the timeskip for a character who doesn't appear! The part "maybe she's dead" for Negikuma Maria was only a joke, which you didn't understand. No problema about the joke, but please understand my explanation and agree with it. Meganoide (talk) 19:26, June 30, 2014 (UTC)
Thanks for that.
Show me the way
Edit
So I looked on your userpage and noticed that you have like 16,000 article edits. Tell me, oh wise one, what is the way to achieve such many edits? I've been here for three years combining this account with my Weirdowithcoffee account and I have pretty much everything nailed except for the edits. c: I fucking love bread (talk) 01:52, July 9, 2014 (UTC)
thanks for welcome me, I have a quick question
Edit
I never seen one piece offend, however I am also on this other wikia, that needs help on, the wikia owner himself, is always undo my edits, and I get really upset at that, however me and some other friends are doing some other projects on there, however along the way, I meet this jerk who is a real smart mouthed and calls me names and dose something smiler, however, I am thinking give my hope on this wikia and do my own, but thanks for welcoming me, let me know if you want help out on this wikia, or bring some friends to help me out, have a nice day peace out :) and also let me know on my talk page if you want help out Eliskuya2 (talk) 00:05, July 10, 2014 (UTC)
Hey DP. I opened up [[Talk:Shujinko]] because i think i found what i think is a default name. Can you check it out? Montblanc Noland (talk) 17:02, July 14, 2014 (UTC)
Hello, I am Yatalu, Dutch Wikia Helper. A couple of Wikia Staff and Helpers have made a script and are now looking for wikis with a lot of interlanguage links to test it out on. Would you guys consider this? If so, I'll give you more details.
YATTA ヽ( ° ヮ° )ノ
☆ | 2014年07月16日、03:51:09 
Hi. So far it is used on Tardis and Yu-Gi-Oh! Wiki. You can see its use for instance here. In this case, it is the German message displaying in the bottom right corner.
The script basically matches user language with interlanguage links, and then gives the user a message that points them out there is also a wiki in their own language. This means it will only appear for users that 1) are logged in and 2) have their settings in a language other than English, of which a wiki is interlanguage linked. Other users shouldn't notice it's there.
If you want to read more details, it has a page on Wikia Developers Wiki, w:c:dev:LWN, where you can read both code and explanation. Feel free to ask for more information if you're still curious about anything :)
YATTA ヽ( ° ヮ° )ノ ☆ | 2014年07月16日、04:36:21 
Well I thought you may have faster means of communication with them (: but if you'd like, I'll post them a message as well.
YATTA ヽ( ° ヮ° )ノ ☆ | 2014年07月16日、04:52:41 
Porn uploading vandal
Edit
As you might have noticed, we have 3 vandals uploading a ton of porn, most likely one vandal using three accounts. Can't we track them down and block whatever IP address they are using, so they can't keep coming back? They might not stop for some time if this goes on. Yatanogarasu Talk 09:49, July 17, 2014 (UTC)
For the second day, a vandal removed contents from pages and, today, he added about 5000 porn images. There should be an admin online tomorrow at about 1.00 pm. For sure he will come back. --Meganoide (talk) 12:25, July 17, 2014 (UTC)
Blocking their IPs will not stop them from coming back since they can simply change it. Disallowing non-users to upload could be a solution though. It would not hinder them from vandalizing articles but at least the pornography would go away. Sewil 16:12, 2014-07-17
Please, I know it's tempting but DO NOT EVER answer a vandal, don't feed the trolls. If u need help ask in central or at the VSTF wiki. leviathan_89 03:48, 18 July, 2014 (UTC)
Consistency?
Edit
I see you reverted my consistency check up. Seeing as the saga is titled the "Summit War" and is on most articles at this point. Is there a problem with keeping it consistent?JoJolion (talk) 23:58, July 21, 2014 (UTC)
I didn't make the pages. Ask Klobis.
Mr. Whatever (talk) 05:29, July 22, 2014 (UTC)
Onepiece.com has a campaign where you can earn berries and use them to unlock character anime sketches. The images Klobis uploaded are some of those sketches, and the names are written in kana. They serve as good enough names (probably about as good as names that are just from the credits) until anything better comes from the manga, although they're not perfect - I unlocked a sketch for Ally (アリー) that was named Anny (アニー). Zodiaque           ☆  05:48, July 22, 2014 (UTC)
S-Senpai... ( o///o)
Edit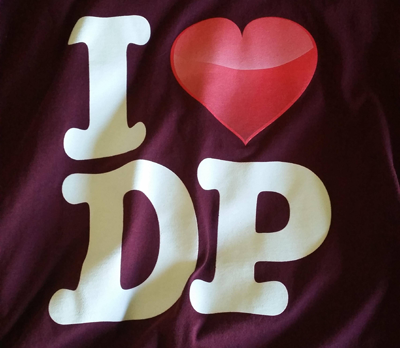 Forever and always. <3   Kuro      Ashi   11:47, July 23, 2014 (UTC)
A surfeit of categories
Edit
http://onepiece.wikia.com/wiki/User_blog:Kuraiibu/Bartolomeo/Straw_Hat_Fanboy
Any chance you can fix the categories?

12th SupernovaAvast, ye bugger

15:27, July 23, 2014 (UTC)
You don't get this too often
Edit
Hey DP, thank you so much for locking my blog. People are always on your case for locking blogs, but mine really needed it and I want to let you know that I appreciate you doing your job. If I had noticed that it was revived a couple days ago for stupid and irrelevant arguments, I would have locked comments myself. Keep up the good work, man. And thanks. JustSomeDude...  Talk | 01:52, July 25, 2014 (UTC)
The immutability of vandals
Edit
I was going to leave http://onepiece.wikia.com/wiki/Special:Contributions/Cirko_95 to be banned whenever it was convenient, but he hasn't stopped, so I thought it was worth notifying you. Incidentally, he's been banned on the French OP wiki for the exact same thing at pretty much the exact same time - if nothing else, this vandal can multitask.

12th SupernovaAvast, ye bugger

19:50, July 28, 2014 (UTC)
Inactive Mod Forum
Edit
Forum:Inactive_Chat_Moderators could use your contributions.

12th SupernovaAvast, ye bugger

18:25, July 29, 2014 (UTC)
Forum post deleted?
Edit
Greetings, this is TheAkaman. So I wrote that forum post, "Is Luffy a Mary Sue?" a couple of hours ago, and I recently found that you had it deleted on the claim that it was plagiarized. I can understand if this topic has come up before, but my post was definitely not a work of plagiarization. No text was copied directly from any sources, and what you saw there was entirely my own writing; was it deleted because it had similar wording to another post on this site, or perhaps on another? I'm curious to know what it is, if so. I apologize if I inadvertently made it seem like I'm trying to rip off someone, and if it made anyone upset, but I don't want to be accused of doing something I didn't do.
TheAkaman (talk) 21:22, August 1, 2014 (UTC)TheAkaman
hello DP, long time huh? bet you dont even remember me lol. but yeah i was just wondering if it was possible to get my chat ban sentence reduced or whatever, you know, since its been almost a year now, if not i totally get it.
Sniper'san (talk) 22:18, August 6, 2014 (UTC) Sniper'san 
Is there too many mods right now to apply? --my time is a piece of wax fallin on a termite whos chokin on the splinters (talk) 16:44, August 10, 2014 (UTC)
Hello, Do you know who should I get in touch with in regards to using a copyrighted image from this site for personal uses? Thanks 108.236.208.130 22:07, August 11, 2014 (UTC)
Oh mighty prince DP, users request that you grace the chat with your presence! Seriously though they want to see you in chat. -The Forgotten Beast (talk) 21:52, August 12, 2014 (UTC)
It was SeaTerror and Jade who wanted to speak to you about something if I recall. -The Forgotten Beast (talk) 04:25, August 13, 2014 (UTC)
Zoro's The Final Sea: The New World Saga page as two of the same paragraph in the Dressrosa Arc part. Both paragraph talk about how Pica regrowing his arm Luffy shattering Pica's head and Zoro intercepting him.Clearly one of these should be removed so could you please take a look at them to see which one. Naruto 45 (talk) 01:26, August 18, 2014 (UTC)