This is the blog where questions about the tournament can be addressed!
Welcome to the Annual 2012 One Piece Character Tournament
Introduction
Welcome to the Second Annual One Piece Character Tournament! This is the second time we at the wiki are doing this so it is going to be a little mixed up when we start. So many new users don't remember this great even founded by http://onepiece.wikia.com/wiki/User:Whiskey13 the Eteranal Tournament Lord!!! This tournament is for only canon charactersthat have appead in more than one chapter. Filler matches will be done seperately.
Rules
You are allowed to vote once. If you feel the urge to vote twice that is fine but no more than twice. Voting Twice is not encouraged!
Tournament Mascot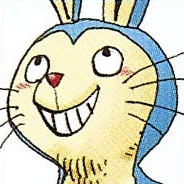 Format
This tournament is a simple knockout tournament with beginning group stages. It will probably take up the course of over 3 months. The tournament is designed for your enjoyment so if anything is wrong just write it on my (Tuckyd's) talk page. This is also to help our wiki gain users and popularity. We are looking for a user familiar with photoshop and willing to help out with the Tournament!
Hosts
Your hosts are-

We still have a hosting spot open if you want to help.