ABOUT Gol.D.Roger
GOLD ROGER is spell wrongfully by marines while he was a pirate but his real name was GOL.D.ROGER.He is well admirable personality by every pirate and most WANTED for GOVERNMENT.The thing that WHITEBEARD matters is of the one searches for one piece and revive future freedom as we are all aware that in ONE PIECE all hunt to be pirate king,the most valuable king for seas and freedom man in the world.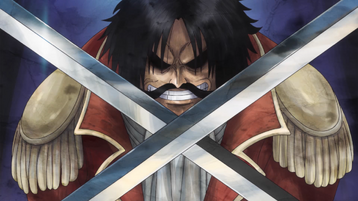 Inherited WILL of PIRATES
WHITEBEARD states that ROGER has the will to become the king of pirates so does WHITEBEARD says the will that searches the person is pirate king and he can be MONKEY .D.LUFFY.
The will of pirate
We are aware of LUFFY a boy who acheives the spirit of being pirate.he has an reason to make friends and do things.So this very point explauns the will of him to become pirate king of sea
Appearance of straw hat and roger:
1.It is to be clearly stated that the guys have similar will for pirate king.

2.The two of them are of with same initial as D WHICH MAY CONTAIN
a history as stated by roger to White beard.
3.the two of them resemble each other which makes rayleigh happy when he
meets Straw hat.
4.They both have same treasure straw hat.
Straw Hat to Luffy:
it was the time when Luffy was a kid and he was interested in pirate stuff though his grand father is an admiral,who dreams Luffy as an admiral but things change for luffy when he is met by Red-Hair-Shanks ,a pirate.They have been good friends AND IT IS SAID THAT gomu gomu fruit was eaten by luffy which shanks brought it but not in intension that he would eat it.
Straw Hat Kuffy was stated when shanks tries to save luffy fom sea monster and loses his hand and tells him by giving his straw hat to become pirate king like Roger.
Training between ACE and Luffy:
Portgas.D.Ace is son of Roger,who was given to bred by Monkey .D.Garp.
HE was bred as his son and he was like blood bond brother to luffy,which enables him to fight even with his will power.