Hi everyone, I am new to this place so wanted to introduce myself. Been looking around for a while and decided to join. I am called PirateSeagull because I like birds and OnePiece a lot, so it matches well with me. Was thinking of PirateAlbatross but it doesn't have that ring to it.
Anyways, enough about the name thing. I got into OnePiece a while ago when I was younger and it was on TV. I think this was the 4kids version, or Funimation, whatever. I forgot about it for a while, a long while, untill one day I got into reading manga and I remembered OnePiece. Instead of watching it I started reading it and now I am really into it.
Oh by the way,if you see this bird let me know, bye!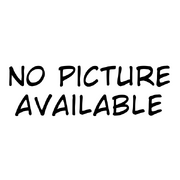 Ad blocker interference detected!
Wikia is a free-to-use site that makes money from advertising. We have a modified experience for viewers using ad blockers

Wikia is not accessible if you've made further modifications. Remove the custom ad blocker rule(s) and the page will load as expected.