Hey! The round of 16 of the Devil Fruit Super-Tournament starts now!
Previous matches:
-Winner: Doa Doa no Mi
-Winner: Pika Pika no Mi
-Winner: Gomu Gomu no Mi
-Winner: Fuwa Fuwa no Mi
Introducing the contestants:
Match 2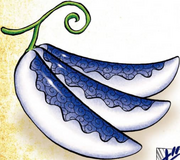 vs.
Voting
Please vote for the devil fruit, not the character!
(Votes stay open until 19:00, 08.09.2011, Only 1 Devil Fruit can advance!)
Since yesterdays match was a tie the vote on that will be extended for 1 day! Vote here