Comments

33
A attempt and maybe a waste of time,the attempt of reading and watching the manga and anime of One Piece from the beginning at the same time
So anyway as I was watching all the season of scrubs, I was thinking how am I going to contribute to One Piece wiki, so i throught i want to attempt of watching all the episodes and chapter of One Piece. For most people its a waste time but for i think its not because i want to make this wiki better for readers by editing as i watch and read. Also am going to post news of chapter or episode i am by. And my question is is this a waste of time or its not?th Wish me luck :)
Starting Time: June 20,2012 12:00 pm ET, Episode 1 and chapter 2
News: So right now am going to make a stop of the attempt because i have to go to Orlando for leadership training from June 25- June 29 but once i come back am going to continue.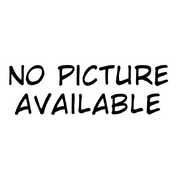 Ad blocker interference detected!
Wikia is a free-to-use site that makes money from advertising. We have a modified experience for viewers using ad blockers

Wikia is not accessible if you've made further modifications. Remove the custom ad blocker rule(s) and the page will load as expected.