Hiatus hiatus hiatus. Anyways, I've had this idea in the back of my mind for a while, and considering this week's anime episode it seems fitting to write it now. Today I'll be looking at the various finishers that Luffy and other characters have used to take down their foes.
Below is the list of Luffy's finishing moves for all his main canon antagonists. Some of them, especially the earlier ones, really weren't that notable. However, I'll be commenting on ones that particularly stood out.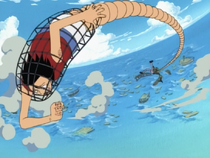 Overall, my favorite finishing blow would be Gomu Gomu no Gold Pistol, followed by King Kong Gun, with Storm not far behind.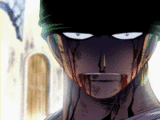 Other than Luffy, I also liked Zoro's finishing blow for Mr. 1, as it was awesome in both manga and anime and it was one of his most crucial moments development-wise. Also, Bartolomeo defeating Gladius with Bari Bari Pistol because of the feels.
What were your favorite finishers in the series?
What voice is Luffy hearing?
Who'll defeat Jack on Zou?