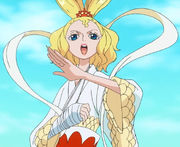 One Piece Unlimited Cruise SP is in Japan, but we don't want it to stop there huh? We need it in america and europe! america didn't get the wii versions, and its the top selling game in japan right now! we need it! and it has the whitebeard war saga IN THE GAME! that you can PLAY THROUGH!!!
Link to great vid about it: http://www.youtube.com/watch?v=RzLrIX_NZzo
Link to petition about getting it here: http://www.thepetitionsite.com/1/one-piece-unlimited-cruise-sp/
WE need 20,000 signitures!
TELL EVERYBODY YOU KNOW!!!!!!!!!!!!!!!!