Hey guys. So we know the bounties of some characters in One Piece such as Doflamingo or Kuma. However there are many characters who we have no idea of what there bounties are! People such as Whitebeard, Ace, Marco, Dragon, Shanks etc. So in this Blog I will say of what I think their bounties are. Please leave comments on what you think or what would be a more suitable bounty.
BEFORE COMMENTING You must think realistically. Normally when a pirate crew does something which angers the government or just gives them a reason to increase a persons bounty, it is the Captain that gets the bounty. This is the reason why zoro and sanji have a much lower bounty than Luffy. Also. Iconic figures such as Kuma has a bounty of

296,000,000. When I thought of bounties, I thought to myself, "Would he beat Kuma in a fight?" Also. FOr example Ace. Although he is incredibly strong. I didn't make his bounty that high since 1, he isn't a captain and 2. we aren't told if he has done anything to anger the government. And from that I created bounties: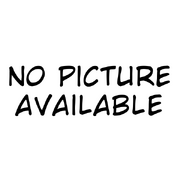 Most Wanted
Yonko
Whitebeard Division Commanders
Shanks' Crew
Blackbeard's Crew
This particular crew was very hard to predict so you guys will most likely disagree. The original blackbeard pirates to me are also very weak and before the war I believe didn't do anything big to recieve large bounties and therefore have lower ones compared to the escaped prisoners from impel down. They also didn't do anything in the war. As for the Escapee's. Since they escaped, their old bounties become activated again.
Heart Pirates
Schibukai
Okay so that's it for now... =P