One Piece in the Philippines
Talk

0
4,032pages on
this wiki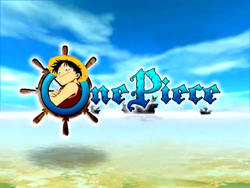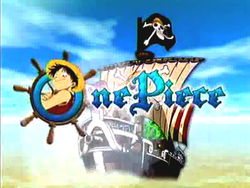 As one of the Philippines' official languages, manga publications in the Philippines are usually translated into the English language. In the case of One Piece, VIZ issues are available in some bookstores that sell manga.
GMA Network, one of the country's three major TV networks, acquired license to dub One Piece episodes in Filipino, the national language of the Philippines. One Piece was dubbed straight from Japanese and not from available English dubs.  The first Philippine run of One Piece happened in 2002 and covered up to the whole Alabasta saga. It was rerun several times since then with each rerun covering the next major arc. Most of these reruns had started from the very first episode.
Like most of the other anime series showed in the Philippines, One Piece was run 5 episodes a week, Mondays to Fridays. One Piece is originally slotted between 4:30-5:30 PM, making students able to watch it as Philippine schools normally end classes by 4 PM. However, newer reruns are slotted in the morning since the former timeslot is reserved for afternoon television dramas. As of the latest rerun, One Piece was aired from 7:30-8:00 AM, making it the first to air in the network's anime block. GMA never skipped any single episode One Piece has, including filler episodes and story arcs.
One Piece Film: Z premiered in the Philippines on May 1, 2013 and became the second highest earning film during its first week only after Iron Man 3.
2014 releases
Edit
The latest run of new episodes started on March 13, 2014 and ended on August of the same year. The run started from Episode 417 until Episode 468, which covered the last episodes of the Amazon Lily Arc, the Impel Down Arc and the first episodes of the Marineford Arc, along with the non-canon Little East Blue Arc. The run also featured three special episodes and one film, all dubbed in Filipino.
Popularity
Edit
At first, One Piece received poor ratings in the Philippines. This might be because GMA's rival network, ABS-CBN, managed to show other anime like Naruto, Samurai X, Get Backers and Card Captor Sakura which received unparalleled high ratings from viewers. However, GMA continued to rerun it.
The latest rerun of One Piece received high ratings, achieving more than 10% on average compared to 12-15% ratings got by ABS-CBN's.
Voice Actors
Edit
Character Name Changes
Edit