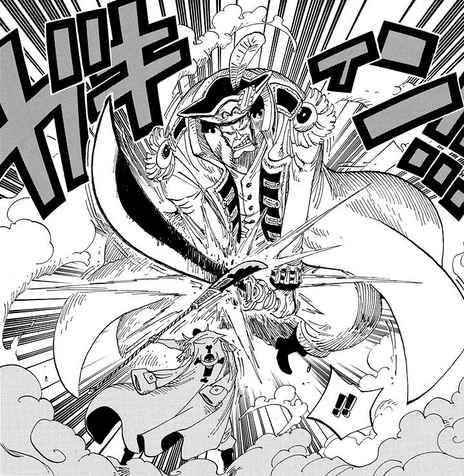 Licensing:
Edit
Appears on these pages

of
Edward Newgate, more commonly known as "Whitebeard", was the captain of the Whitebeard Pirates...

John Giant is a Vice Admiral in the Marine Headquarters. John Giant is a giant, and towers over...

For Whitebeard's powers gallery, the pictures are getting constantly switched back and forth...
File history
Click on a date/time to view the file as it appeared at that time.
Date/Time
Thumbnail
Dimensions
User
Comment
current
15:45, October 11, 2014
827 × 854

(347 KB)

Calua (Talk | contribs)
15:28, January 31, 2011
827 × 856

(543 KB)

MasterDeva (Talk | contribs)
Manga version.
10:14, January 31, 2011
989 × 1,653

(1.73 MB)

I forgether (Talk | contribs)
Reverted to version as of 09:55, January 31, 2011
10:00, January 31, 2011
827 × 856

(826 KB)

Yatanogarasu (Talk | contribs)
Reverted to version as of 19:43, January 16, 2011
09:55, January 31, 2011
989 × 1,653

(1.73 MB)

I forgether (Talk | contribs)
Reverted to version as of 03:06, December 29, 2010
19:43, January 16, 2011
827 × 856

(826 KB)

MasterDeva (Talk | contribs)
Reverted from vandalism.
18:33, January 16, 2011
989 × 1,653

(1.73 MB)

LuisMiH20 (Talk | contribs)
Reverted to version as of 11:09, January 7, 2011
12:11, January 7, 2011
827 × 856

(826 KB)

MasterDeva (Talk | contribs)
You've been warned to stop vandalizing!!
11:09, January 7, 2011
989 × 1,653

(1.73 MB)

Imhungry4444 (Talk | contribs)
Reverted to version as of 01:16, January 7, 2011
01:28, January 7, 2011
827 × 856

(826 KB)

Uknownada (Talk | contribs)
Reverted to version as of 10:29, December 29, 2010 As much as I hate to say it, MasterDeva does have a point. This picture isn't really that good, unless somehow the top part was on the bottom, then it MIGHT be a bit better. Besides, look at the WB page.
01:16, January 7, 2011
989 × 1,653

(1.73 MB)

Imhungry4444 (Talk | contribs)
Reverted to version as of 05:49, December 29, 2010
10:29, December 29, 2010
827 × 856

(826 KB)

MasterDeva (Talk | contribs)
Stop vandalizing Imhungry4444!
05:49, December 29, 2010
989 × 1,653

(1.73 MB)

Imhungry4444 (Talk | contribs)
Reverted to version as of 03:06, December 29, 2010
04:18, December 29, 2010
827 × 856

(826 KB)

Klobis (Talk | contribs)
Reverted to version as of 06:47, December 27, 2010
03:06, December 29, 2010
989 × 1,653

(1.73 MB)

Imhungry4444 (Talk | contribs)
Reverted to version as of 06:10, December 27, 2010
06:47, December 27, 2010
827 × 856

(826 KB)

MasterDeva (Talk | contribs)
Vandalism.
06:10, December 27, 2010
989 × 1,653

(1.73 MB)

Imhungry4444 (Talk | contribs)
Reverted to version as of 03:58, December 26, 2010
06:58, December 26, 2010
827 × 856

(826 KB)

MasterDeva (Talk | contribs)
Please do bother to read the discussion page...
03:58, December 26, 2010
989 × 1,653

(1.73 MB)

Genocyber (Talk | contribs)
(full scene.Now leave it be)
02:35, December 22, 2010
827 × 856

(826 KB)

MasterDeva (Talk | contribs)
The purpose of this image is to show Whitebeard stopping John Giant's attack with one hand, not just show them stare at each other!
00:51, December 22, 2010
1,280 × 1,419

(1.54 MB)

Genocyber (Talk | contribs)
anime version
23:00, December 21, 2010
827 × 856

(826 KB)

Klobis (Talk | contribs)
Reverted to version as of 02:55, November 2, 2010
11:47, December 21, 2010
1,280 × 1,419

(1.54 MB)

Genocyber (Talk | contribs)
02:55, November 2, 2010
827 × 856

(826 KB)

Klobis (Talk | contribs)
22:20, November 1, 2010
767 × 799

(732 KB)

MasterDeva (Talk | contribs)
Slightly better version.
22:03, November 1, 2010
765 × 803

(734 KB)

MasterDeva (Talk | contribs)
It depicts Whitebeard holding off a blade with one hand against a GIANT who uses BOTH of his hands AND his body weight in that sing blow!
21:22, November 1, 2010
989 × 558

(1.12 MB)

Buh6173 (Talk | contribs)
The image is only on Whitebeard's page, and only depicts his strength of holding off a blade with one hand, which this depicts.
18:51, November 1, 2010
765 × 803

(734 KB)

MasterDeva (Talk | contribs)
Manga version showing both Whitebeard and John Giant.
18:43, November 1, 2010
989 × 558

(1.12 MB)

Buh6173 (Talk | contribs)
Well now it's just being used on Whitebeard's page.
18:17, November 1, 2010
765 × 803

(734 KB)

MasterDeva (Talk | contribs)
Tankōbon version
02:57, November 1, 2010
717 × 669

(473 KB)

GMTails (Talk | contribs)
Reverted to version as of 16:12, August 3, 2010
01:42, November 1, 2010
990 × 1,116

(2.35 MB)

Buh6173 (Talk | contribs)
16:12, August 3, 2010
717 × 669

(473 KB)

Aldarinor (Talk | contribs)
02:55, November 30, 2009
751 × 699

(482 KB)

JasonRyu (Talk | contribs)
Metadata