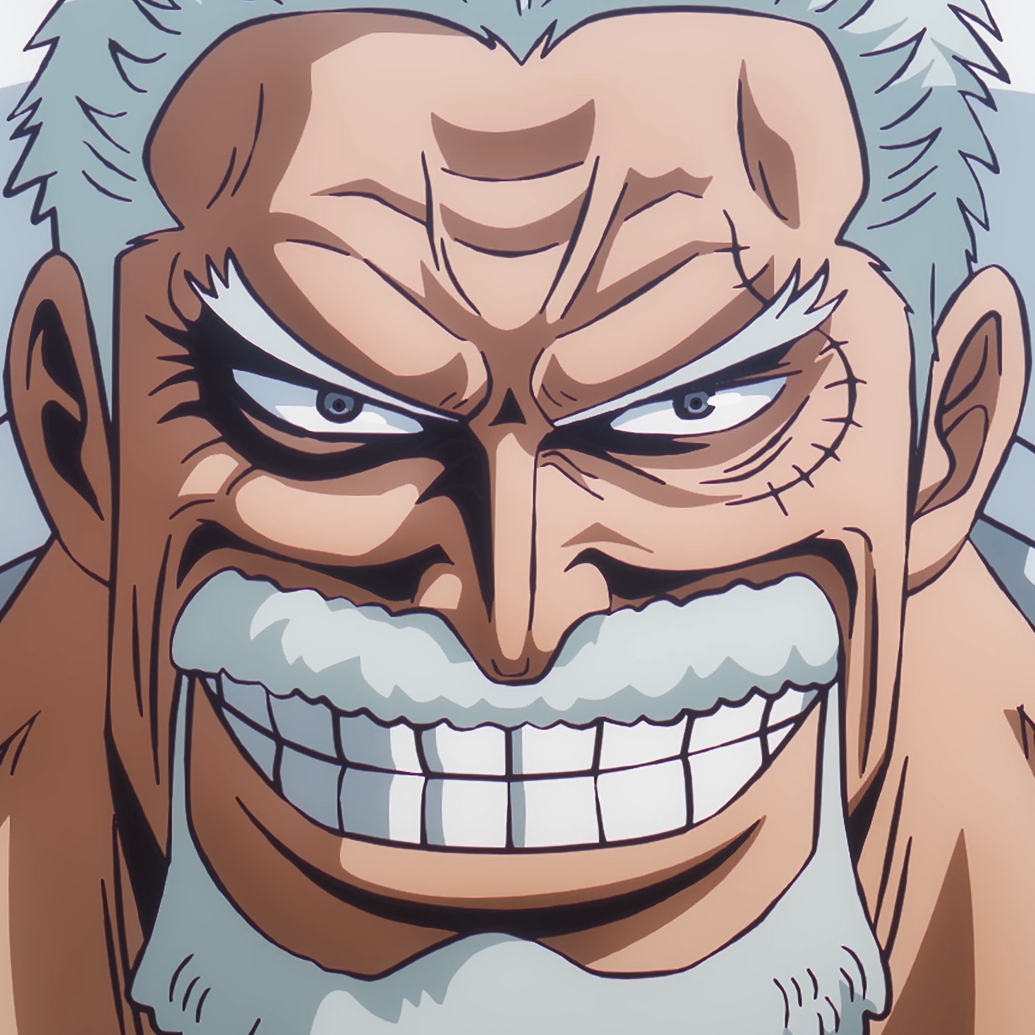 No higher resolution available.
Licensing
Edit
Appears on these pages

of
For other uses of this name, see East Blue (Disambiguation). The East Blue is an ocean in the...

Foosha Village[2] (literally meaning "Windmill Village") is a village that is located on Dawn...

The Goa Kingdom is located on Dawn Island. It first appeared in a flashback from the Post-War...
See full list >
File history
Click on a date/time to view the file as it appeared at that time.
(Latest |
Earliest
) View (newer 50 |
older 50
) (
20
|
50
|
100
|
250
|
500
)
Date/Time
Thumbnail
Dimensions
User
Comment
current
06:06, June 23, 2018
415 × 415

(222 KB)

Nightmare Pirates (Talk | contribs)
same one, top cut off
06:05, June 23, 2018
415 × 415

(222 KB)

Nightmare Pirates (Talk | contribs)
same one, just cut off the top
06:04, June 23, 2018
461 × 461

(262 KB)

Nightmare Pirates (Talk | contribs)
or this one, his face is more square. less leaning forward
05:50, June 23, 2018
621 × 621

(366 KB)

Nightmare Pirates (Talk | contribs)
or this, which is the same pick, just without the stuff below chin
05:46, June 23, 2018
718 × 718

(453 KB)

Nightmare Pirates (Talk | contribs)
How bout now? Again, the reasoning is because he's looking forward and not up, so his head and neck arent like a volcano
23:49, June 22, 2018
284 × 284

(195 KB)

Kaido King of the Beasts (Talk | contribs)
Renders aren't allowed for profile images
15:02, June 22, 2018
250 × 250

(88 KB)

Rhavkin (Talk | contribs)
Reverted to version as of 09:02, June 22, 2018 Says who?
14:51, June 22, 2018
284 × 284

(195 KB)

Kaido King of the Beasts (Talk | contribs)
Reverted to version as of 12:32, November 17, 2014 can't be concept art
09:02, June 22, 2018
250 × 250

(88 KB)

Nightmare Pirates (Talk | contribs)
change back if not
09:00, June 22, 2018
250 × 250

(84 KB)

Nightmare Pirates (Talk | contribs)
Is this OK? He's looking forward and not up, if that helps
12:32, November 17, 2014
284 × 284

(195 KB)

JustSomeDude... (Talk | contribs)
Talk page before edit war.
07:27, November 17, 2014
574 × 574

(346 KB)

SeaTerror (Talk | contribs)
Reverted to version as of 00:28, November 17, 2014
02:17, November 17, 2014
284 × 284

(195 KB)

Klobis (Talk | contribs)
Reverted to version as of 00:27, November 17, 2014
00:28, November 17, 2014
574 × 574

(346 KB)

Uknownada (Talk | contribs)
NOW it is!
00:27, November 17, 2014
284 × 284

(195 KB)

Uknownada (Talk | contribs)
Reverted to version as of 00:17, November 17, 2014 Wait, that isn't square.
23:10, November 16, 2014
646 × 574

(407 KB)

Uknownada (Talk | contribs)
04:45, November 13, 2013
284 × 284

(195 KB)

One Piece Wiki User (Talk | contribs)
No, he really doesn't. Use the talk page already.
04:24, November 13, 2013
420 × 420

(339 KB)

Nightmare Pirates (Talk | contribs)
He looks exactly the same as now ---> he hasn't changed at all. Hair color is minor compared to overall
21:43, November 12, 2013
284 × 284

(195 KB)

JustSomeDude... (Talk | contribs)
slight crop since there was a white line at the bottom.
17:59, November 12, 2013
302 × 302

(270 KB)

Sewil (Talk | contribs)
13:34, November 12, 2013
420 × 420

(383 KB)

One Piece Wiki User (Talk | contribs)
That's Garp from the sabo flashback.
13:16, November 12, 2013
420 × 420

(339 KB)

Staw-Hat Luffy (Talk | contribs)
How is this not good
07:59, November 12, 2013
420 × 420

(383 KB)

Zodiaque (Talk | contribs)
Hair colour.
07:46, November 12, 2013
472 × 472

(352 KB)

Genocyber (Talk | contribs)
How is this not appropriate beyond "muh manga"?
20:52, November 11, 2013
420 × 420

(383 KB)

One Piece Wiki User (Talk | contribs)
More detailed, colors.
20:26, November 11, 2013
420 × 420

(339 KB)

Nightmare Pirates (Talk | contribs)
Reverted to version as of 20:23, November 11, 2013
20:25, November 11, 2013
420 × 420

(339 KB)

Nightmare Pirates (Talk | contribs)
20:23, November 11, 2013
420 × 420

(339 KB)

Nightmare Pirates (Talk | contribs)
no weird face, closed mouth, completely frontal
00:26, October 23, 2013
420 × 420

(383 KB)

One Piece Wiki User (Talk | contribs)
...No
23:40, October 22, 2013
472 × 472

(352 KB)

Genocyber (Talk | contribs)
better?
18:03, October 22, 2013
420 × 420

(383 KB)

12th Supernova (Talk | contribs)
Reverted to version as of 07:20, October 20, 2013 - new version looked stretched
17:56, October 22, 2013
400 × 400

(212 KB)

Genocyber (Talk | contribs)
07:20, October 20, 2013
420 × 420

(383 KB)

One Piece Wiki User (Talk | contribs)
It's a weirder expression + the color scheme is wrong.
07:19, October 20, 2013
250 × 250

(120 KB)

Nightmare Pirates (Talk | contribs)
this one is basically the manga one except the hair color and isn't tilited(head). how is detail better?
07:17, October 20, 2013
420 × 420

(383 KB)

One Piece Wiki User (Talk | contribs)
Better quality and detail.
07:16, October 20, 2013
250 × 250

(120 KB)

Nightmare Pirates (Talk | contribs)
16:46, June 21, 2013
420 × 420

(383 KB)

Staw-Hat Luffy (Talk | contribs)
Reverted to version as of 02:41, June 21, 2013 frontal
16:36, June 21, 2013
200 × 200

(63 KB)

JustSomeDude... (Talk | contribs)
Reverted to version as of 13:26, June 16, 2013 [http://onepiece.wikia.com/wiki/Forum:Manga_vs._Anime_for_portraits#Canonicity_and_Portraits]
02:41, June 21, 2013
420 × 420

(383 KB)

Besty17 (Talk | contribs)
Manga Colours>Anime Colours. Reverted to version as of 13:17, June 16, 2013
13:26, June 16, 2013
200 × 200

(63 KB)

Genocyber (Talk | contribs)
The anime holds the official colors
13:17, June 16, 2013
420 × 420

(383 KB)

Sewil (Talk | contribs)
Reverted to version as of 13:05, June 16, 2013 (you're not the judge of that, his hair isn't grey)
13:06, June 16, 2013
200 × 200

(63 KB)

Genocyber (Talk | contribs)
It looks like shit. We already got two good anime ones to use.
13:05, June 16, 2013
420 × 420

(383 KB)

Sewil (Talk | contribs)
Reverted to version as of 06:45, June 15, 2013 (color walk...)
09:45, June 15, 2013
200 × 200

(63 KB)

Genocyber (Talk | contribs)
Reverted to version as of 23:26, June 13, 2013
06:45, June 15, 2013
420 × 420

(383 KB)

Klobis (Talk | contribs)
Reverted to version as of 06:08, June 14, 2013 This is sourced
06:39, June 14, 2013
646 × 574

(407 KB)

Genocyber (Talk | contribs)
This was sourced
06:08, June 14, 2013
420 × 420

(383 KB)

Klobis (Talk | contribs)
Reverted to version as of 23:22, June 13, 2013
23:43, June 13, 2013
646 × 574

(407 KB)

Staw-Hat Luffy (Talk | contribs)
It's unsourced so revert till I find the source.
23:26, June 13, 2013
200 × 200

(63 KB)

Genocyber (Talk | contribs)
This looks better I think
23:22, June 13, 2013
420 × 420

(383 KB)

Sewil (Talk | contribs)
Reverted to version as of 21:40, June 13, 2013 (higher detail and not looking down)
(Latest |
Earliest
) View (newer 50 |
older 50
) (
20
|
50
|
100
|
250
|
500
)
Metadata